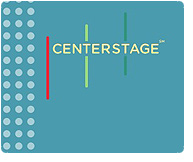 Center Stage Brings Rocking, Thought-Provoking Artists from Morocco, Pakistan, and Vietnam to U.S.
Second season of Center StageSM fosters cross-cultural understanding via hip, innovative sounds and movement
Lahore, Casablanca, and Agadir, Ho Chi Minh City, Peshawar, and Hanoi. As sons and daughters of these ancient crossroads, the contemporary artists touring the U.S. as part of Center StageSM in 2014 create work from within rich and storied cultures. Through music, visual imagery, and movement, they engage the new and the historic, and help shape the complex societies in which they live.
Now in its second season, the program will bring seven acclaimed contemporary dance and music ensembles from Morocco, Pakistan, and Vietnam to the U.S. to perform, interact, and begin meaningful dialogues with Americans during independent month-long tours scheduled nation-wide from June through November 2014.
Center Stage 2014 ensembles:
Five of these seven ensembles—Arabesque, Khumariyaan, Poor Rich Boy, Ribab Fusion and Tri Minh's Quartet—will make their U.S. debuts with these tours.
Artists touring as part of Center Stage 2014 will help build mutual understanding via cultural expression and people-to-people connections. The program emphasizes meaningful interactions beyond performance. It finds new audiences and connections in American cities and towns off the usual touring path for international artists.
"We can't wait to meet people and exchange thoughts and ideas," enthuses Farhan Bogra of Khumariyaan (Peshawar, Pakistan). "We want to share our music and learn from others when we visit the U.S. We also hope to motivate young people here. We want them to see that things are not hopeless, that our culture is valued, and that we can create change at home and across borders when we support one another."
Center Stage is a public-private arts program initiated by the U.S. Department of State's Bureau of Educational and Cultural Affairs and produced by the New England Foundation for the Arts (NEFA) in cooperation with the U.S. Regional Arts Organizations, with additional support from the Robert Sterling Clark Foundation and the Asian Cultural Council. General Management for Center Stage is provided by Lisa Booth Management, Inc.
About Center Stage
In its first iteration in 2012, Center Stage reached more than 63,000 audience members in 49 communities across 28 states and districts, many of which were smaller cities, from the desert southwest to small-town New England through mainly half-week and week-long community residencies. In addition to passionate and engaging performances - including opening concerts that packed the Kennedy Center with jubilant listeners - ten ensembles from Haiti, Indonesia, and Pakistan gave workshops, jammed with local musicians, and enjoyed a good old community potluck or two.
Well recognized and popular at home, Center Stage artists are largely unfamiliar to Americans. They have been chosen for their ability to pique curiosity about the many and different creative currents and cultural perspectives in their countries, places of vital geopolitical importance and with overwhelmingly youthful populations. By producing several groups from the same country, Center Stage can provide access to a range of ideas and aesthetics and encourage both audiences and touring artists to ask questions and expand their mutual perceptions about one another's homelands.
To do this, Center Stage encourages concentric circles of interaction, whether it is artists chatting with new acquaintances at a local farmer's market or tweeting about their experiences for friends and fans back home. By extending the impact of local moments via social media, embassy support, and press in the U.S. and in the artists' home countries, Center Stage bolsters more-informed, friendly, eye-opening ties — the kind of encounters and relationships that lead to stronger international dialogues.
"When you hit that positive interaction with the audience," reflects 2012 Center Stage artist Ali Hamza of the rock band noori (Lahore, Pakistan), "it's not about where I come from or where you come from; it's about what we share. It's about what we share in a fundamentally human way."
Center Stage will bring seven ensembles from Morocco, Pakistan and Vietnam to the U.S. for month-long tours from June-November 2014, connecting artists with diverse communities across the country. Residencies will include performances, workshops, discussions, classroom visits, and community gatherings.
Keep up with Center Stage on Facebook and on Twitter and at http://www.centerstageUS.org/ .