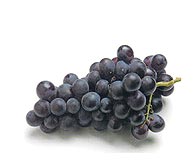 View Additional Info



Freshly Handpicked Music of India, France, Argentina, Ireland, and Beyond:
The Greatest Songs Ever Series Scours the Planet So You Don't Have To





Any Westerner who has sipped a flowery, sweet mango lassi—the Indian predecessor of the smoothie—has been transported to the land of spices, Hindu temples, and Bollywood films. What is it about food and music that lure us to cross cultural boundaries, finding new meaning in our lives in spite of linguistic and political borders that would keep us apart?

The Greatest Songs Ever, a new series from Petrol Records/Time-Life, has just made musical exploration as easy as selecting an entrée from a menu. Each compilation CD in the series features freshly handpicked music from a given country. The CDs are packaged to draw you in with something everyone recognizes: fruit! The simple yet attractive designs playfully hint that you don't need a degree in ethnomusicology to appreciate the enclosed music. The excitement of exploration is further emphasized with country-specific recipes that are included in the liner notes of each CD.

The series' producers spend countless hours poring over hundreds and hundreds of songs so you don't have to. As your musical translators, Petrol's compilers balance classic songs with representative ones, modern tunes with old-timey ones, so that the end product is not only a good introduction, but an accessible, listening experience you can go back to again and again.

Following on the heels of successful series releases Spain, Brazil, Mexico, and Cuba (the latter peaked at #10 on the Billboard World Music Chart, and, in Australia, went gold), here are the latest four installments:

India: The Greatest Songs Ever ranges from Saqi's Bhangra beats—electronic drumbeats mixed with a style originating from a Punjabi harvest celebration—to Bollywood film music. You'll find an electronic hybrid by Tabla Beat Science alongside the classical bansuri flute of Hariprasad Chaurasia. Also featured is the late Nusrat Fateh Ali Khan, a highly revered singer of a devotional Pakistani style called Qawwali music, who graced the Last Temptation of Christ and Dead Man Walking soundtracks. The CD rounds out the senses with recipes for a Spicy Indian Soup, Green Chili Chutney, a Grape Sherbet, and, of course, a Mango Lassi.

On France: The Greatest Songs Ever, singer/actress Juliette Gréco embodies the post-war climate of bohemian café society, complementing a child-like waltz beat with an intellectual approach to chanson. The modern Pink Martini serves up exotic flourishes with its mix of cabaret and movie theme textures, while Polo blends a nightclub ambiance with psychedelic interludes. Latter-day chanteuse Francoiz Breut, basks amid a beautiful orchestra and the haunting echo of electronic strums. This music calls for a drink. Follow the enclosed instructions for a Parisian or French 75 accompanied by Croustades of Red Peppers with Goat Cheese.

The songs on Argentina: The Greatest Songs Ever evoke the country's turbulent spirit, as well as its provocative contradictions. The tone may be a poetic connection to folkloric roots, as in Pedro Aznar's Zamba del Carnaval, or as urbane as Carlos Gardel's profoundly nostalgic Volver. No artist better captures Argentina's allure than Astor Piazzolla, who teases the listener into a mysterious and sensuous mood. Serving suggestion: Carbonada Criolla (beef and potato stew) and Pollo Rio Negro (marinated chicken) with Mar del Plata (made from gin, vermouth, Benedictine, and orange liqueur).

Amid its verdant pastures and medieval castles, Ireland reflects a panorama of musical moods. Ireland: The Greatest Songs Ever spotlights Kila, who preserve the customary percussion, pipes, flutes, and strings to conjure an atmosphere simultaneously meditative and festive. Altan's lighthearted balladry suggests Dublin's cobbled courtyards, playful conversations in Killarney pubs, or leisurely strolls along the quayside. From acoustic guitar to electronic thumps, this music evokes visions of Ireland's vast landscape and 1000-plus years of lore. Find out how Irish Coffee is made and that Half and Half contains equal parts lager and stout.

Whether you are searching for the soundtrack to your next dinner party or seeking an aural escape abroad, The Greatest Songs Ever has something for everyone. Exploring the world is a tough job and there is no reason to go it alone.

Additional Info


Freshly Handpicked Music of India, France, Argentina, Ireland, ...


The Origins of Petrol Music and The Greatest Songs Ever
Top of Press Release