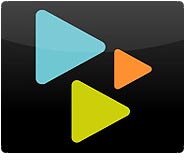 View Additional Info
The Iceberg Tip Sheet: A Monthly Round Up of CD Baby Releases of Note
CD Baby was one of the first online aggregators of independent music. From its beginnings in a Woodstock, New York, garage in 1997, CD Baby has grown to be the home of more than 300,000 artists, and is – by some measures - the world's biggest independent distributor, providing an estimated 17 per cent of iTunes current catalog. Bon Iver's Justin Vernon and Macklemore both had their start on CD Baby and their catalog titles are still offered. Lauded artists like Ben Sidran and Mary Gauthier have been with CD Baby as they've built and maintained independent careers, while venerated artists like Latin music legend Eddie Palmieri and drummer Gregg Bissonette have abandoned the traditional label system to work with CD Baby and discover how well independence can work for them. But which CD Baby artists will be the next to reach household name status? The Iceberg Tip Sheet offers a quick round up of recent and upcoming releases distributed by CD Baby, showcasing breakthrough artists, as well as cult stars and up-and-comers.
07/29/14 Quetzal, Quetzanimales
Celebrating their 20th anniversary with their sixth release, Grammy-winning East L.A. Chican rock band Quetzal return with Quetzanimales. This time out, they look at the world through the eyes of the animals, with cumbia roosters and bossa nova squirrels, all of them thinking, breathing, living souls. It's an adventurous, daring idea, but this is a band that's never been short on ambition or imagination. Over two decades they've built a strong audience, and this album is certain to help that grow.
Links:
https://www.facebook.com/quetzaleastla
http://www.cdbaby.com/cd/quetzal1
08/05/14 Faded Paper Figures, Relics
A doctor, an English professor, and a composer. It's hardly a typical band line-up, but electro-synth trio Faded Paper Figures have never tried to be a typical band. Since 2008 they've lived and worked bi-coastally, developing their sound into something spare an intense over three previous albums, with songs feature on Grey's Anatomy, NC Sport, E! and The Real World. With this fourth release they've expanded the sonic palette to bring in sitars, old analog synths, and an intensity of expression.
Links:
https://www.facebook.com/fadedpaperfigures
http://www.cdbaby.com/artist/fadedpaperfigures
08/08/14 Willis Earl Beal, Experiments in Time
Maverick Chicago soul sensation Beal made news by walking away from his record label deal to release his own work, and Experiments in Time is his first album through CD Baby. With minimalist melodies, and the raw emotion that helped make him a star, he's stripped away the record business makeover gloss to return to the sound that first captured attention. A year and more in the making, and a mix of very old and very new songs, it revels in Beal's trademark idiosyncrasies, all captured on the intimacy of analog tape.
Links:
https://www.facebook.com/willisearlbeal
Additional Info

The Iceberg Tip Sheet: A Monthly Round Up of CD Baby Releases of ...


Fall 2013 Iceberg Tip Sheet

January 2014 Iceberg Tip Sheet

February 2014 Iceberg Tip Sheet

March 2014 Iceberg Tip Sheet

SXSW 2014 Iceberg Tip Sheet
April 2014 Iceberg Tip Sheet

May 2014 Iceberg Tip Sheet

July 2014 Iceberg Tip Sheet
Top of Press Release