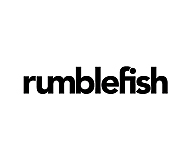 View Additional Info
Music for the Filmmaking Masses: Leading YouTube Music Partner Rumblefish Liberates the Soundtracks Behind One Billion Monthly Views
Musicians and labels are getting paid for well over one billion monthly YouTube views because of one company. While YouTube monetization is on the tips of tongues across the music industry, innovator Rumblefish—started by a professional musician and film composer—is in the unique position of having the most cleared copyrights (5 million) in the world and the largest number of micro-licensing partners, apps, and marketplaces of anyone in the online music space. Their multi-year head start makes them attractive to large digital distributors, deep label catalogs, and independent songwriters alike.
"The perfect form of art is the marriage of the moving image and a soundtrack. I am my happiest when that magical moment happens," says founder and CEO Paul Anthony, who launched Rumblefish as a successful, traditional sync-licensing firm in 2000 and grew it into a massive micro-licensing operation by 2006. "Before now, it was nearly impossible for iPhone filmmakers to legally and logistically get the music they really want to use in their films. We're helping filmmakers and musicians of all talent levels connect and create together. As musicians and filmmakers ourselves, we're helping people make more art. The 1.4 billion monthly video views whose music soundtracks are powered by our artists' music is a breakthrough for art, making it as easy and seamless as it should be."
While a handful of new start-ups are dipping their toes into basic YouTube monetization, Rumblefish have been experts on the platform since 2008, enabling social video creators of all types to add millions of soundtracks to tens of millions of amateur and professional videos. While others merely manage what's organically uploaded to YouTube, Rumblefish gets songs from it's catalog in front of tens of millions of video creators, resulting in more videos being created with licensed music, and significant increases in artist, label and aggregator YouTube revenues.
Artists, labels, and aggregators that register their song catalogs with Rumblefish find their music available for licensing within numerous social video apps like Animoto, SocialCam, and Stupeflix, and in marketplaces like ProTunes and The Music Bed. Those videos frequently end up on YouTube where Rumblefish then collects ad revenues, which allow songwriters to earn additional royalties. The Rumblefish soundtrack multiplier has been so successful that the company appeared in last year's Comscore's top ten YouTube partners ranked by unique viewers. .
On average, Rumblefish is signing up 10,000, and up to 30,000, songs each week and music from the five-million-copyright catalog is licensed 50,000-80,000 times per day by video creators all over the world.
"We help the everyday filmmaker tell an amazing story by guiding them to amazing music that's easy and legal to use," says Mr. Anthony. "They share it with their friends, and we get to write a check to artists. Here at Rumblefish, that's what it's all about."
Additional Info

Music for the Filmmaking Masses: Leading YouTube Music Partner ...


Video Mash Ups Across Oceans: Rumblefish Music Unites Collaborative ...

When Micro Gets Macro: How Indie Power Pop Musician Josh Collum ...

Virtual Active: How Rumblefish Gets Music Everywhere—Even on the ...

Income ID: How Dhruva Aliman, independent electronic artist and video ...

Sounds in the Cloud: Rumblefish Partners with Cloud-Based Video ...
SESAC Acquires Leading Music Tech and Micro-Licensing Firm ...
Top of Press Release